12 Iconic Businesses in the Twin Cities Area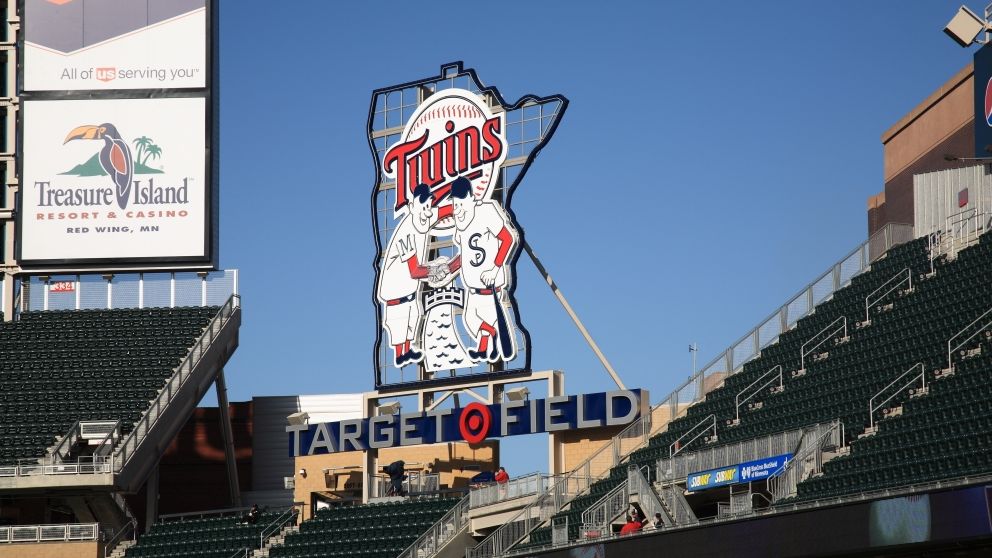 The Twin Cities area is home to a diverse range of businesses, ranging from iconic institutions to innovative newcomers. Not to mention popular family-owned restaurants and entertainment venues. Through 40 years of working with the hospitality industry, Auction Masters has liquidated many Metro icons. These business owners have used the money from the auction to create a new business venture, enjoy the fruits of their labor, or pay off debts.
When taking on these projects, Auction Masters makes sure the media is informed as their free promotion helps guarantee the appearance of memorabilia hunters. Because of this allure, paper menus have sold for $25 each, bar stools $450, plates $100 each, and more.
As a thank you for what these businesses have brought to the extended Twin Cities community, here are some iconic businesses that you may remember.
Iconic Businesses in Twin Cities You Might Remember
There are several reasons businesses decide to close their doors after many years of successful operation. While it pains us to see them go, we would like to pay homage to the iconic Twin Cities businesses that have left an indelible mark on the area.
1. Metrodome
The Hubert H. Humphrey Metrodome, or commonly known to locals and fans alike as the Metrodome, was a multi-use sports stadium. This stadium was home to the Minnesota Vikings, Twins, Timberwolves, and occasionally the Big Ten Golden Gophers.
From 1982 to late 2013 was a place where many memories were made, and it was once recognized as the loudest sports stadium in the country.
2. Porky's Drive-In
From 1953 until its closure, Porky's Drive-In was home to the "Twin Cities best burger in 2 minutes" and many other classic American favorites. For years the drive-in was a hot spot for car show enthusiasts and classic car drivers. Locals will always remember the once-red and white checkered drive-in for its classic burgers, rootbeer floats, and energetic atmosphere.
3. Saint Sabrina's Tattoo Shop
For nearly three decades, Saint Sabrina's Tattoo Shop was the go-to place to get fresh ink and body piercing. Unfortunately, the pandemic was tough for many local businesses, including Saint Sabrina's. Those who were tattooed at this iconic shop will always be able to remember the warm and welcoming atmosphere of this tattoo parlor.
4. Nye's Polonaise Room
First opened in the 1950's, Nye's Polonaise Room was a location for prime rib dinners, pierogi feasts, and the world's most dangerous polka band. Before being demolished, customers were welcomed by glittering booths and a piano bar where anyone was welcome to take the stage. With a new building under the name Nye's Bar, locals can relive the legend in a new way.
5. Stella's Fish Café & Prestige Oyster Bar
This uptown hotspot was a go-to place for locals looking for good food, live music, or even nightclub entertainment. For 17 years, this infamous Minneapolis spot has been a favorite for many, and it was tough for locals to see it go.
6. Chino Latino
Open for 20 years; Chino Latino was a go-to place for the younger crowd in Uptown. With a menu that touches almost every part of the globe, cocktails, and unique decor, this restaurant will always be remembered for its fun and vibrant atmosphere.
7. Thunderbird Convention/Hotel
The Thunderbird was a part of Minnesota fandom history and home to many conventions, including 2D Con, MLP-MSP, Anime Fusion, and Tol Con. The iconic post-war architecture was the first motel in Bloomington to hold a liquor license and featured the "The Hall of Tribes," a mini-museum dedicated to many Native American tribes.
8. Roller Garden
For 52 years, the family-owned roller skating rink was a place family and friends could go to for skating, music, and fun. Unfortunately, the pandemic pushed the Roller Garden to close its doors in late 2021, but it will always be remembered for the smiles it brought to kids and adults alike.
9. Saffron
For ten years, the world-class chef Sameh Wadi wowed his customer's taste buds with his Mediterranean spices and flavors. Many will remember the delicious cuisines made by the chef who once competed on the TV show Iron Chef America.
10. Toby Keith's I Love This Bar
This country-themed bar and grille was a fun place for fans of country music to go and enjoy some food, drinks, and live music. During the day, customers could come for a meal, and at night, the bar would transform into a lively place full of music, dancing, and drinks.
11. Broadway Pizza
The original Broadway Pizza was in operation for nearly 50 years before closing its doors and moving locations. It was famously known for its train caboose with large lettering reading "Broadway Bar & Pizza" and was the spot for some of the best pizza in town. Locals can still visit the new locations and visit the caboose at the Ironhorse Central Railroad Museum in Chisago City.
12. City Works - Block E Downtown
City Works was a spacious and stylish sports bar that had a large beer selection, delicious food, and a great atmosphere. This was a great place to bring friends and family out to enjoy a meal and watch the game.
Remembering Iconic Businesses in the Twin Cities Area
There is a lot to remember from these iconic businesses in the Twin Cities area. From Saint Sabrina's Tattoo Shop to Toby Keith's I Love This Bar, each establishment had its own unique atmosphere and was a place for locals to come together and have a good time. Even though these places are gone, they will never be forgotten.
The Twin Cities have seen many places come and go throughout its history, but those that were at the heart of our community will always be remembered. From Nye's Polonaise Room to City Works Block E Downtown, each business has been a part of our lives in some way.
So, when we look back on these establishments, let's remember not only their place in history but also how they made us feel and the great times we all shared.
Turn Your Assets into Cash with Auction Masters
When it's time to close your business doors, liquidating your assets is a great way to turn your assets into cash quickly. Auction Masters offers a comprehensive online liquidation service for businesses of all kinds. Our state-of-the-art system and outstanding team of professionals are well-seasoned to handle every detail, from identifying how to sell the assets to reserving parking meters to allow buyers space to load.
With established relationships and strategic digital and traditional marketing methods, we can help get your assets sold in a short amount of time. We understand it's not easy liquidating your business assets, but we strive to guide you through the entire process to maximize revenue.
We are looking forward to our next historic auction, and offer a finder's fee for solid leads. Contact us today to learn more about iconic auctions in the Twin Cities area.
---