Auction Masters | Over 40 Years Of Experience With Multiple Industries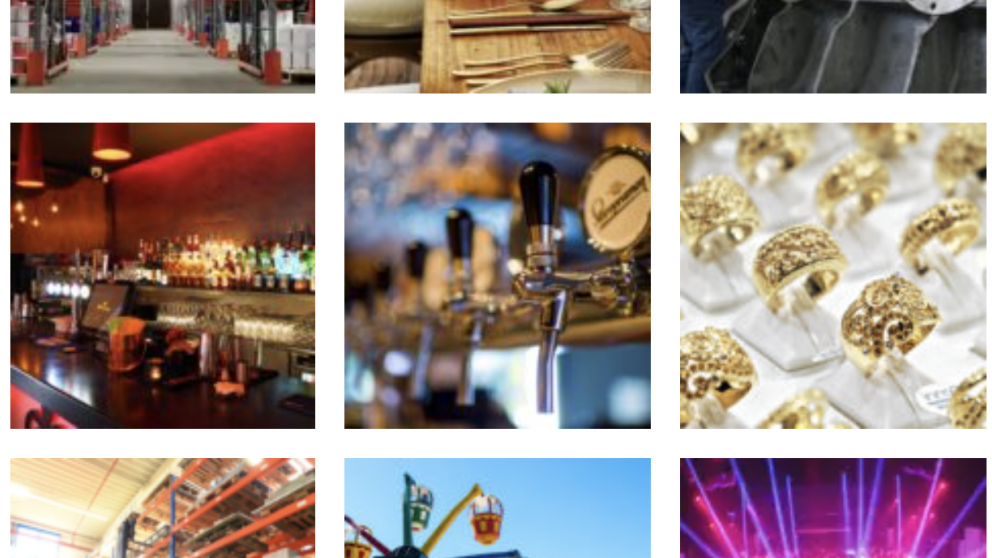 Experience An Auction That Delivers On Results
There are regular auctions and online auctions and then there is the experience and expertise you get when you work with Auction Masters. Instead of taking on the process of liquidating business equipment by yourself, why not partner with a team that can deliver the most valuable results in the industry? Why not access a more sophisticated system for getting results in the liquidation process? Why not recruit a team of experts to create the most effective marketing campaigns for your auction?
Why not find a team that can target and successfully market to your most valuable buyers? Why not find the team that can advertise your equipment on the media channels your most valuable buyers tune into? Why not include a proven process built on the highest industry standards?
You Can Expect The Best From Auction Masters
If you are looking to appraise or liquidate your business equipment, then you will benefit from finding a trusted partner with a reputation for success. Auction Masters has been working with clients for over 40 in commercial and industrial spaces. We have experience in a wide variety of industries and an impeccable system for identifying and selling to valuable customer bases.
Our team of appraisal and auction experts is dedicated to making sure your event yields the highest value possible. Over the years, we have acquired marketing and sales resources that set us apart from other companies in this industry. Our team places heavy emphasis on creating trusted, long-lasting relationships with professionals and buyers from every corner of the market.
When you partner with Auction Masters, you get an organization that operates with honesty and integrity, helping you get the job done quickly and efficiently. Our marketing systems consist of sophisticated digital and traditional strategies, ensuring a valuable auction.
We Liquidate 100+ Businesses a Year
For Minneapolis and St. Paul areas, Auction Masters is your most reliable source for local, online liquidation auctions. We have over four decades of experience creating value for commercial and industrial auctions. Throughout the history of our company, we've helped countless people buy and sell used items quickly and efficiently. We consistently help over 100 businesses per year find value in their inventory and used business equipment. We can accommodate nearly every situation. With 40 years in the business, we've seen just about everything! Whether you're selling your business, clearing out office and facility space, or looking to add equipment to your operation with a great deal on previously-owned items, we work directly with you to simplify the process and give you the best possible experience.
Here are some of the multiple business types we work with:
Small Engine Shop Equipment/Inventory
Party Rental (Tents, Chairs, Inflatables)
General Tools and Equipment
Woodworking Equipment
Metalworking Equipment
Masonry/Concrete Equipment
Lawn/Garden Equipment
Industrial Equipment/Supplies
Material Handling
Hardware/Building Materials
Janitorial/Maintenance
Inventories
Electronics (Home and Office)
Office/Home Furniture
Outdoor/Rec/Sporting Goods
Home Goods
Collectibles
We specialize in a variety of niches:
Tools & Production Equipment
Heavy Machinery & Equipment
Commercial Equipment
Industrial Equipment
Business Liquidations
Restaurant Equipment
Bars & Nightclubs
Medical Equipment
Indoor & Outdoor Furniture
Estate Sales & Clearances
Home Goods & Lawn Care
Not seeing your specific business type? No problem! Visit our 'Industries Served' page and explore our capabilities further. You'll find that we can accommodate nearly any business type.
Sellers who use Auction Masters to sell used items can expect:
Strategic marketing to potential buyers
Auction planning (photos, item descriptions, etc.)
Guidance from detail-oriented auction experts
Fast asset to cash conversions
Buyers who use our Minneapolis auction site can expect:
An easy-to-use bidding platform
A constantly updated selection of hard-to-find items
A name-your-own-price format
Hidden gem deals
At Auction Masters, we're dedicated to creating a personalized experience and getting the best results for our sellers. Our 6 step auction process is a proven success and customized to meet each seller's specific needs. We make it simple for you.
Here's how the Auction Masters process works for a seller:
Call us at (763) 428-2271 or visit our website to connect with one of our specialists.
Once we've identified your needs, we'll work with you to set up a good time for our specialist to make a thorough walkthrough of your space, valuing the assets and determining the scope of work.
Our specialist works with you and your team to figure out what items should be sold and what items may not be a good fit for your sale.
Working directly with you, we establish a timeline for the sale.
Our team catalogs, tags, and photographs all of the items to be sold.
We immediately identify and begin marketing to your most valuable buyers.
Having been in the business of helping people sell their equipment for such a long time, we've built a winning process that our clients appreciate. We've helped businesses liquidate an array of equipment types. We specialize in selling non-traditional equipment. And we have developed proven, profitable ways to find buyers for niche equipment that most companies aren't able to replicate.
Everything from replica Space Shuttles, to a machine that chews up tires called the "Garbelizer". We've sold an entire warehouse full of nutritional supplement packaging equipment. We've even sold all the inventory and fixtures inside a Lowe's store that was going out of business. We've sold roller rink equipment, outdoor equipment, art galleries, pool halls. You name it. We've likely seen it or sold it!
Don't worry if you have a warehouse full of equipment that you don't know what to do with. Niche equipment is our specialty. Call us and we'll begin working to get your equipment sold. Read what Sam has to say about the Auction Masters way.
"Just wanted to show appreciation for helping liquidate our equipment and inventory. It was a fast, painless process that exceeded my expectations at all levels. Sharon was very professional and managed all activities during pickup and loading. I would highly recommend your services to anyone needing on-line auction services. I will surely be contacting you in the future." – Sam
We focus on our clients' success when it comes to selling equipment. Our established system places our seller's best interest first. We help you understand and become comfortable with the selling process and give you confidence in knowing that you will see the best returns.
Don't tackle a massive job like liquidating a business alone. And don't settle for less. Call Auction Masters today and let us make your sale a success. Whether you're selling the equipment from a bridal store, a woodworking shop, an amusement park, a sports complex, or a lighting store, we have the resources and ability to deliver the most profitable outcomes for your equipment. Don't guess. Don't gamble. Work with a proven team of experts. Contact the team at Auction Masters for all of your business equipment selling needs.
---