Auction Masters – Experts In Liquidating Business With Over 100 Per Year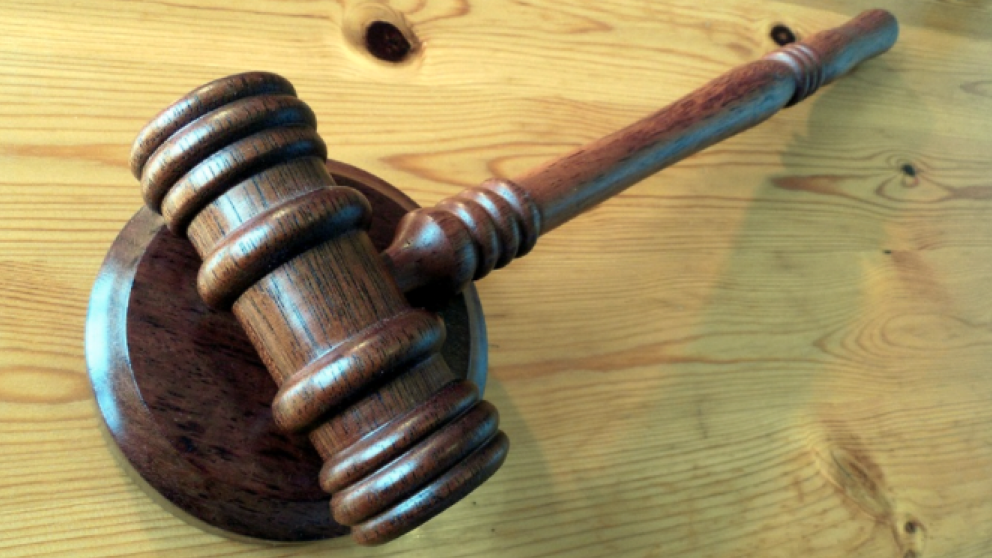 Experts In Liquidating Business With Over 100 Per Year
The Lifecycle Of A Business
The lifecycle of a business is dynamic with twists, turns, and obstacles scattered throughout its journey towards growth. With the success of a business comes the reward of knowing you've created something of value. And with that value comes returns. Eventually, every business owner must make a decision to close, sell, or pass on the business to the next generation. If you decide that closing down your business is the best option, you'll need to "liquidate" the assets. This means you'll want to turn business assets like tools, implements, office equipment, furniture, and any other tangible items into cash that will either help you pay creditors, or will be put in your pocket as exit profits.
Making The Right Choices
If you ever choose to liquidate, you'll quickly realize that there are a variety of ways to execute this option. In fact, there are so many choices available for selling your business that it often becomes overwhelming.
With all of the choices business owners have at their discretion, it becomes very hard to identify a differentiator that sets one option apart from another. Most companies that offer liquidation services will focus on the ease of listing your equipment with them, or boast big returns that are in store when you sell through their platform.
At Auction Masters, we see most of these "differentiators" as the mere baseline for what an owner should expect when selling business assets.
Finding The Right Team For The Job
We're a veteran team of auction professionals who successfully liquidate over 100 businesses per year. We've helped businesses of all sizes and across numerous niche industries liquidate their equipment for the most valuable outcome possible. With our team, business owners receive the best-in-class experience throughout the entire process. Yes, it's extremely easy to list with us. Yes, we work harder than any other company to help business owners get the most profitable returns available for their assets. Yes, we handle everything for our business owners. We are equipped with an expert team of Certified Business Appraisers. We provide turn-key solutions for your liquidation. We return the space to a 'white box' – broom swept condition. And we even accommodate real-estate auctions if the property needs to be sold.
The Auction Masters Difference
But there is a secret that we'll share with you now. There is one valuable attribute that is so often overlooked by liquidation companies who are unidirectional and only focused on the bottom line. We've learned this secret while operating a successful auction company for over 4 decades. We have developed this secret while helping over 100 business owners per year to liquidate their assets. We've created the criteria for this successful concept as we assisted thousands upon thousands of businesses throughout the course of our operations. This method is hard to duplicate. You may see companies attempt to copy the framework, but none of them will be able to successfully pull it off because this secret comes with experience and the never-ending dedication we have for listening to our customers, both sellers and buyers.
At Auction Masters, we believe that creating a seamless experience for your buyers is what can make all the difference. First, when you work with the team at Auction Masters, you can rest assured that we will find the best market of qualified buyers available for the assets of your business.
Here are 5 significant highlights of how we help buyers to enjoy their experience:
Easy Registration To Bid Process
Registering only takes a few moments and happens right inside the auction on our website. A 'Register' link appears in the middle of the "details page" once a buyer clicks into an auction. The buyer taps the link and completes the requested form. If a person experiences any difficulty, they will be prompted to call Auction Masters, at 612-245-6391 or email us at Jason@auctionmasters.com.
We Make Buying Simple With A Buyers Tutorial Video
Auctions can be overwhelming. And the ease of our auctions consistently attract new buyers. To help new visitors to our site understand the auction process, we've created a step-by-step tutorial video that completely educates people on how to successfully bid with us. After you finish this article, feel free to visit our tutorial here to see for yourself just how easy we make it. https://www.auctionmasters.com/buyers-tutorial-video/
Updated Frequently Asked Questions
Because we listen to our clients and value their feedback, we are consistently updating our frequently asked questions page on the website. We've built a treasure trove of information for buyers and sellers alike that helps everyone understand our auctions thoroughly so that each person who uses our service does so with confidence. Feel free to explore our frequently asked questions more at your convenience. https://www.auctionmasters.com/faqs/
Precise Auction Details For Peace Of Mind Buying
We also provide very thorough descriptions of each auction and the assets offered. We want your buyers to purchase their items with peace of mind, knowing that they will receive exactly what they are expecting.
Mobile Friendly Bidding Makes the Process Easy for Buyers
And top off everything, we continue to pioneer new terrain in the auction industry by providing your buyers with the precise tools they have asked for to make the bidding process easier for them. That's right. Mobile Friendly Bidding. We rarely pat ourselves on the back, but we are proud to have been one of the first auction companies in our part of the world to become internet friendly. And in that pioneering spirit, we have become one of the first to conduct auctions in a mobile friendly application!
As we mentioned earlier, our goal is to provide all of our customers with a streamlined experience. As technology develops, that experience is happening on people's mobile devices. We've made bidding with us easy on any type of device. This allows Auction Masters to provide buyers with an enhanced experience. The mobile and smartphone integrations are streamlined and intuitive. We've put our focus on mobile technology, making it easier for bidders and sellers to participate in auctions online using the device that is always nearby.
Experience Is Key When Choosing A Partner
You would be best served using a team that understands what you are going through, a team that has decades of experience. The fact that Auction Masters helps over 100 businesses per year liquidate their assets shows how committed we are to a streamlined and productive experience. But we pride ourselves the most on developing trust with our buyers and sellers. We bring a history of success to the table. We take the work and worry out of our sellers' hands. We are organized, efficient, and well-practiced in moving large amounts of equipment with our proven process. We know the ins and outs of the auction industry. And we know how to identify and target your most valuable buyers, reaching the highest margins possible.
We are Auction Masters. Reach out to us anytime if you have questions or would like to explore liquidating your business. We are here to help in any way we can.
---