Auto Repair Shop Owners | What To Do When You Can't Pass Down Your Business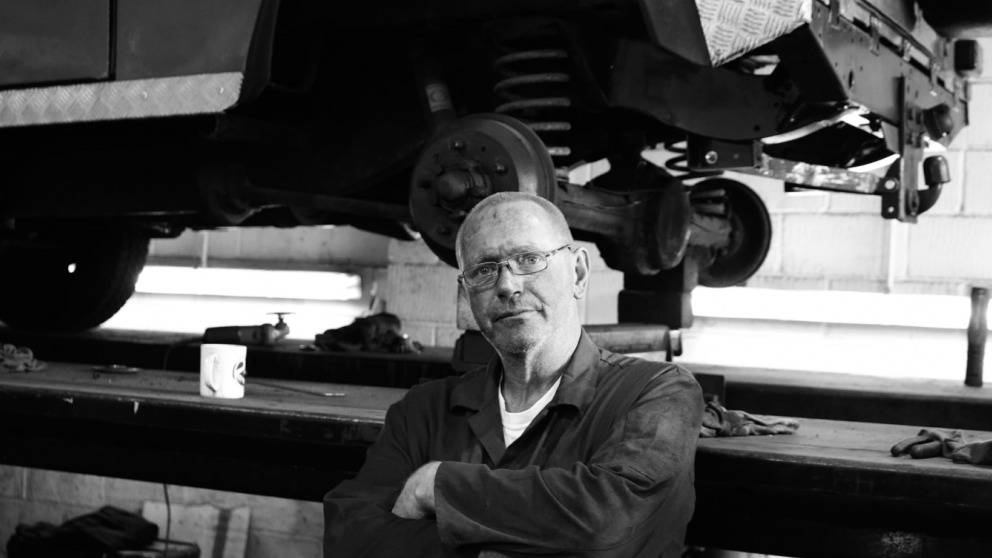 Serving a Staple Industry
There is one kind of service-oriented business that will arguably never go away. It's in the title of this article. Yep. Auto repair shops. The auto mechanics industry provides mechanical and electrical repair and maintenance for cars, trucks, vans, and trailers. Operators include self-employed mechanics, auto repair shops, garages and car care centers. They have always been one of the busiest establishments that exist in the service industry.
Many owners of auto repair shops are self-employed mechanics. This will be the major topic of our article today, but more on that later. For now, let's explore just how attractive this business model really is. Over the past five years, the auto repair industry has experienced some very healthy growth.
Auto Repair Shop Demand Continues To Expand
The number of vehicles on the roads in America has expanded. So has the average age of the vehicle fleet. With this growth came an expanded demand for auto repair services from consumers and businesses alike. Another interesting note is disposable income levels have grown over the past five years as well, giving people more opportunities to take care of their vehicles at a higher capacity than in previous years.
Auto repair is also one of the most attractive business models for savvy, traditional business buyers who are looking to invest.
Auto repair offers guaranteed stability and a high demand for services. It also provides steady cash flow and a straightforward service model that helps people in every community. This is a perfect opportunity for entrepreneurs who are starting their first venture, or a great business model for veteran business leaders to place into their portfolio.
The "Auto Repair Shop" Numbers Look Great
Let's look at the numbers being reported for auto repair businesses.
The number of auto repair businesses in the United States is over 277,000.
The auto repair industry is retaining profits at an average of 5%.
The industry is growing at a rate of nearly 3% year-over-year.
The auto repair industry generates about $100 billion dollars annually.
Due to increases in consumer spending, that number is expected to rise.
This industry has no major players with a market share of greater than 5%.
The auto industry employs nearly 565,000 people in America.
Reported by IBIS World (a leading industry research organization)
Your Next Career Step
So what do all of these numbers mean? Well, for anyone looking to sell their auto repair shop they indicate a very healthy industry with a high demand from buyers and consumers. This also brings us back to the conundrum that is embedded in the title of this article. What happens when you're an auto repair shop owner and you have no one to pass your business down to?
In recent years a new trend has begun to take root. There was once a time when family businesses being passed down to second and third generations was quite common. A son or daughter would be trained in maintaining and growing an enterprise that the parents created, and eventually the grandchildren would take over the responsibility.
But this traditional approach to running a business in perpetuity appears to be changing. With growing access to new career opportunities, sons and daughters of entrepreneurs are seeking out different means to fulfill their life dreams. And as we all know, there comes a point in all business careers when people decide that they have contributed all they can and the time has come to move on. This leaves the founder in a bit of a dilemma with one tough question attached.
"Will I ever retire?"
Getting Equity Out of Mechnics Shop – Work Smart Not Hard
Here's the short answer. Yes. And you can congratulate yourself on a successful career as a business owner by selling your shop and the equipment to a qualified buyer for a profit when you do. Of course, there are a few challenges that come with selling a business. But you are no stranger to challenge. You've run a business for decades. You need to find the right buyer. Better than finding a single buyer interested in your business and the equipment? Multiple buyers who are willing to pay top dollar for everything.
And you're in luck because there is a team near you whose expertise is selling businesses, particularly those in the service industry. Instead of attempting to value and sell the business by yourself, you may want to consider a turn-key solution that delivers an outstanding profit. You may discover that it's a great idea to put this on cruise control and let a team of sales experts take the steering wheel.
Here at Auction Masters, we specialize as a one-stop-shop for helping business owners liquidate their equipment and their facilities. From the very first step of appraising your shop to returning the building back to broom swept condition, we can help make your sale a success.
A Simple Appraisal Process
One thing we take pride in the most is making every step of the process easy for our clients. Here is a quick breakdown of our appraisal process.
Set up a date and time for us to meet you at your property.
We'll complete a walk-through, inspecting, and documenting your equipment.
Our team conducts thorough research on the equipment's market value.
We create a detailed analysis of what your equipment is worth.
Our team identifies the best markets for selling your equipment.
We gather a comprehensive list of comparable equipment being sold.
We return to you with the official report.
Next, we are ready to begin the sale! At Auction Masters, we have established a sales process that keeps the business owner
Here's how our auction process work for a seller:
After the appraisal, we'll figure out what items should be sold and what shouldn't.
We work with you to establish a timeline your business needs for the sale.
Our team catalogs, tags, and photographs the items to be sold.
We immediately identify and begin marketing to the most valuable buyers for you.
Expect More From Auction Masters
Our team at Auction Masters has over 40 years of ongoing success in helping businesses liquidate their equipment. We're dedicated to making sure your auction is a success. We have tremendous marketing and sales resources available and our team has built lasting relationships with buyers in an array of business niches, giving you a qualified customer base for your liquidation.
With Auction Masters, you have an expert team you can rely on to get the job done the right way. Our marketing process utilizes the best digital and traditional marketing practices to make sure you get the most money out of your auction. Contact us today and let's get started in making your retirement a seamless and profitable transition.
---