Welding Shop Owners | Retire And Make Money On Your Equipment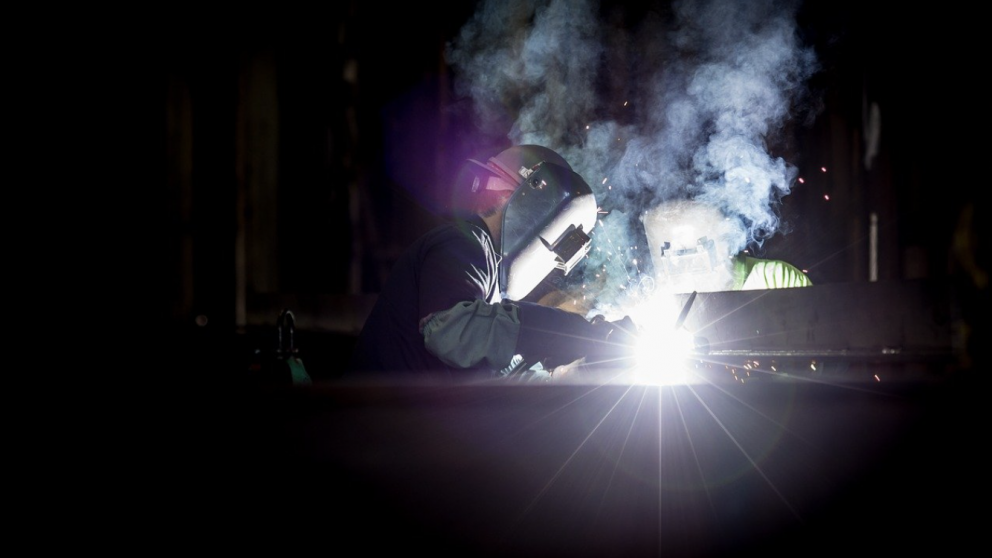 The Challenge of Ownership
Owning a welding company takes a special combination of skill sets. You must be an exceptional operator and also be outgoing, customer driven, and business savvy. What began as a great means of work soon became a lifelong ambition. Lessons were learned. Success was achieved. Countless hours were spent crafting contract bids, knowing that the effort may be wasted if a better bid comes in. But persist you did, and with it you saw successes.
If you've ever owned a welding company, then you can likely relate to this. You knew that going into business for yourself all those years ago was a bit of a gamble, but you made it pay-off. You won the bids, provided exceptional service, and created a good life for you and your family.
The Grind and the Reward of Welding
It's not easy to spend months and years knocking on strangers' doors, being turned down for work, adjusting and re-adjusting bids. It's not easy to recruit, train, and retain young operators who want to learn the trade. But again, you did it. You beat the odds and created a reputable, reliable welding company that has endured.
If you can relate to the above descriptions, then you've also been in the industry long enough to realize that most welders, fabricators, and machinists are great as operators, but they're not fit to run a business. Generally, trade professionals, welders especially, don't like getting involved in sales and networking. They don't want to worry about P & L's, payroll, legal issues, analyzing the market, building a media plan, a business plan, hiring and firing. Most welders want to do one thing – weld.
Making The 'Hard Decision' Easy
That's why as a business owner who plans to close or sell your shop, you have a hard decision to make. You likely have reached the conclusion that you will not be passing on your business to the next generation. You may have also decided that selling to an employee may not be the best option. You have likely decided that your most profitable avenue for liquidating your company is to sell. But there are a ton of challenges that come along with selling as well.
If you choose the wrong avenue for selling your business and it's equipment you could lose tons of time and money. You may also fail at selling anything and end up at square one, looking for another way to get rid of your old equipment.
Selling your welding tools, equipment, and possibly even your building, is already a massive headache. You must search for the right venue to sell your used welding equipment. With that search often comes a heavy bucket of frustration, confusion, and uncertainty. The last thing you want is uncertainty around a sale that you are attempting to successfully execute.
This is where reaching out to a team of experts like Auction Masters can be so valuable and make your life so much easier.
The Right Method. The Right Outcome.
Not only can we provide you with a turn-key solution to liquidating your equipment, we will also determine the most effective method you should consider for your sale. One method that makes a lot of sense for a welding business owner is selling your business as a going concern. This allows you to continue operating your business until the settlement is complete. You then hand over the operations of the business to the new owner and keep the company intact and functioning in the marketplace. When you sell as a going concern, you are selling your business with every item required to continue operating the business. We will cover this topic thoroughly next month and how we can help you assess if this is a good option. Make sure to re-visit auctionmasters.com to explore this method more thoroughly in the coming weeks.
The Best Selling Experience For You
When it comes to selling a welding company, you won't find a better avenue than an auction.
Auctions give sellers the ability to control the entire process. Auctions create strict deadlines that highly motivate the buyers to make real-time offers. Auctions focus the qualified buyer's attention on your tools, equipment, and property.
When you work with teams like Auction Masters, your auction goes online, giving you giant numbers of potential bidders who will make it easier for you to get the best price on virtually any piece of equipment you have to offer. Today's buyers are accustomed to having choices at their fingertips. If they need a tool or piece of equipment, they can simply pull out their smartphone and browse a wide range of products to choose from.
The Advantage Of Professionalism
That's why our team at Auction Masters has developed a mobile bidding app for our vast network of devoted bidders that we promote through an array of media channels. We have made their buying experience even easier. This gives our sellers a major advantage in being able to reach huge volumes of qualified buyers who are ready to purchase.
With over 40 years of providing clients with an organized, stress-free selling opportunity that produces real results, we bring a team of experts to the table. We are able to accommodate every single aspect of selling your welding company. We can even help you sell your building If you own it. Our turnkey solutions have been tested for years and they continue to deliver great success to our clients.
Our team members have all acquired the proper business credentials. This should give you an idea about how serious we are when it comes to our work. Our systems for conducting your auction are organized and implemented in a manner that follows a strict set of guidelines.
Having built a team who specializes in the auction industry, we are in a great place to understand your business. Our team uses the best practices available, with the highest standards of integrity for completing the job, showing you, your company, and your equipment respect.
Experts With A Proven System
We know exactly how we plan to get you the best value for your equipment.
Our system for selling at Auction Masters is where we really stand out. We take a comprehensive approach that has been informed from years of experience. We back this up by our own industry research and translate our experience and knowledge into profits for your business.
A Team You Can Trust
Of all the qualities you may consider in an auction partner, the most valuable one should likely be trust. You can trust our competency. You can trust our sales team to be your greatest ally in identifying the equipment that will yield the highest returns. We walk you through our proven process. We have a highly regarded reputation throughout your industry and industries related to yours. We have a successful track record in working with businesses just like yours. You deserve to work with an auction team who is going to do the right thing in the right way, every time. That team is Auction Masters.
We always strive to provide our clients with the most time-effective approach possible that yields maximum margins. We provide a stress-free selling opportunity that produces real results. We would love the chance to learn more about your welding business. If you're looking to liquidate your equipment or reduce your inventory, contact us today. We've built our selling model around providing businesses just like yours with great success.
---