Auction Masters | Selling Your Business As A Going Concern – 3 Things To Know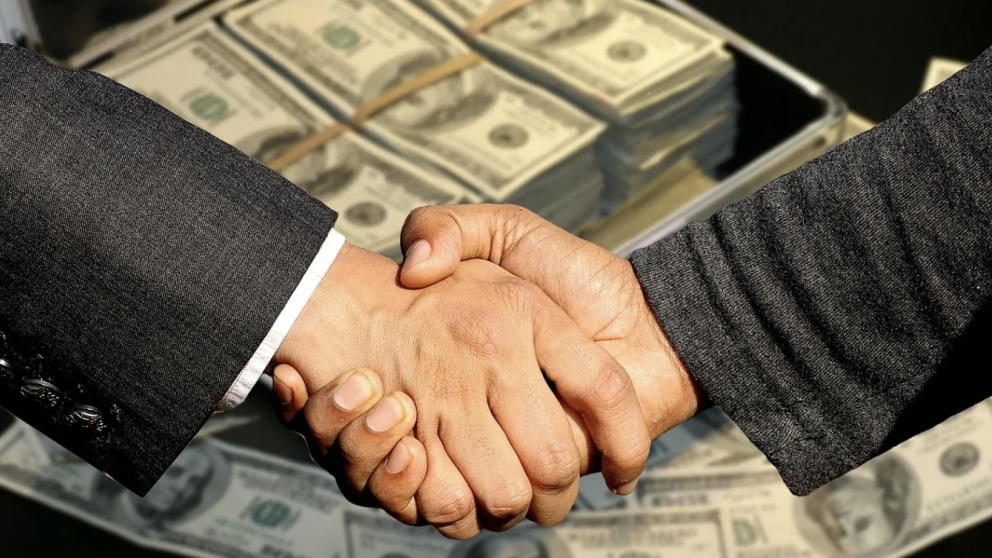 Becoming an entrepreneur is one of the biggest decisions a person will make in a lifetime. It is a break from the normal career path that places one's future at the behest of others. As an entrepreneur, your fate is in your hands and your future has potentially limitless possibilities for growth. As attractive as this sounds, make no mistake that becoming a business owner is a path less traveled and fraught with challenge and sometimes peril.
The Long Road Of Entrepreneurship
There is no shortcut to success. And even though most of the entrepreneurial stories we celebrate in today's news headlines are about the unicorn entrepreneurs who beat the odds and created a world-changing business, rarely is light ever shed on just how arduous that journey was. And as a culture we rarely celebrate the owners and operators who have poured their hearts and souls into creating a small business that remains sustainable and profitable.
Ask almost any entrepreneur about the relationship they have with their business and you will almost certainly find the explanation akin to marriage or children because the commitment is that great and that important.
A Team That Understands What Selling A Business Means
Likewise, if you're an entrepreneur who is selling your business, then you realize just how huge the decision has been. At Auction Masters, we understand how impactful the loss of one's life work can be. Regardless of why an entrepreneur must sell or close a business, it goes without saying that the experience comes with an array of heavy emotions.
We are business owners and we know that for most entrepreneurs the biggest dream in life is to create a successful operation. That is why we have spent so much time and energy working to build a sales process that is smooth and profitable if you ever need to move on from this part of your life's work. We provide all-in-one, turnkey services that allow business owners to move on to their next phase of life with the peace of mind that they have done everything they can to make this one a good experience. From appraisal services to a broom swept building after your sale, our team is here to serve you in any way we can. We believe that open communication and transparency about the sales process is absolutely key and we work tirelessly to produce the best results possible.
Communication About The Selling Process Is Key
Communication is the great differentiator when it comes to selling a business and we pride ourselves as being the best of the best in this regard. We want every business owner who comes to us with concerns about selling their assets to understand their options and be equipped to make the best decision possible moving forward.
Speaking of concern, this concept lies at the heart of our article today. For many owners there is a method known as "Selling A Business As A Going Concern". This actually allows for the business you created to continue on as a legacy, operating as you had intended, while in many ways preserving and confirming your dream. In this article we'll cover 3 things every business owner should know about this concept.
What is selling a business as a going concern?
Attributes a business needs to be deemed a going concern.
How to determine if your business can be sold as a going concern.
So what is a going concern business?
To state it simply, an owner sells their business to a buyer who will continue with operations as usual. The new owner will utilize the current equipment and assets available to the business, including the building where the business is located. To the public, this often looks like business as usual.
Digging a little deeper into the concept, 'going concerned' is an accounting term that verifies a business as financially stable and able to fulfill service and product orders though it may have experienced some financial stress in the past. A going concern shows no sign of the need for liquidation or bankruptcy.
Looking at it from a business selling perspective, the new owner will be able to continue 'trading' without the threat of legal action or loss of perceived market share. All of the business assets, including the daily operations of the company, are safely transferred to the new owner and they are able to continue 'trading', also commonly known as 'doing business.
What are the attributes a business needs to be deemed a going concern?
When you are looking to classify your business as a going concern, you should definitely consult with a professional business accountant. If you need any help, contact Auction Masters and we can get you started on the right path. We are giving you an overview here to help you understand if this is a viable direction, but you should do diligence and have an accredited accountant walk you through the details as they relate to your business situation.
Here are some of the basic attributes a seller and buyer will need to classify their transaction as a going concern:
The buyer plans to use the assets and continue the same sort of business as the seller.
If only part of a business is sold it must be able to operate separately.
There cannot be a series of immediately consecutive transfers after the sale.
The business is bought by another person and the seller ceases operations.
The current owner passes away or retires and another person takes over operations.
The buyer is selling part of an existing business.
A sole proprietor transfers the assets to a partner.
How to determine if your business can be sold as a going concern.
If you plan to explore selling your business as a going concern, you will first need to understand how to determine if your business can be sold as a going concern. Again, we urge anyone who plans to sell their business to seek professional counsel. But there are 3 handy steps you can take in the meantime to determine if you are on the right path.
Does the business have enough cash flow to pay bills, keep credit lines open, and cover any unexpected costs that may pop up?
Do the company assets outweigh company liabilities on the balance sheet? This is often referred to as debt to asset ratio.
Are you taking a loss after you deduct expenses and costs of doing business? You should calculate your gross profit to get a better idea.
You probably recognize the actions above. Most business owners are doing these calculations monthly, if not weekly and even daily! This is a health check on the business and it will help you determine if you can sell as a going concern. This exercise should be carried out with an accountant to deliver the accuracy necessary to move forward with any plans.
The Auction Masters Experience
With Auction Masters, you have an expert team you can rely on to help you determine if selling your business as a going concern is the right course of action. Contact us today and let's get started in making your transition as seamless and profitable as possible.
The Auction Masters team has over 4 decades of ongoing success in helping businesses assess and sell their equipment. As noted above, we offer turnkey solutions that make life simpler for you. We can remove everything in your building and leave it in broom swept condition, all the while providing you with the most profitable selling experience available. We are totally dedicated to making sure your auction is a success. We offer cutting edge marketing and sales strategies and our team has built lasting relationships with buyers in a long list of business niches.
Give us a call at the number below, or email us directly and we will help you successfully get started on the next step of your journey.
---