How Business Auctions Work | Fundamentals For A Good Auction Experience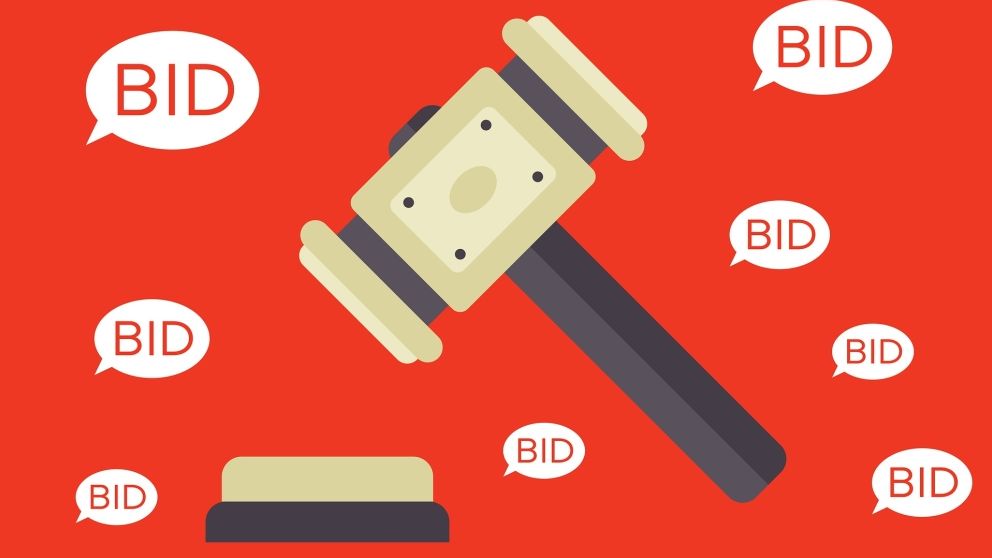 "It is only an auctioneer who can equally and impartially admire all schools of art."
- Oscar Wilde
"A person can find no better buying and selling magic than at the auction."
- Unknown
An Introduction On Auctions
The auction is one of the most traditional forms of buying and selling goods that we know in the Western World. It's history traces back to ancient Greece and was seen in this country as early as the Colonial Period. It's popularity has never waned. In fact the popularity of auctions has increased over the years. In the United States, television shows have been created, taking onlookers inside the workings of auctions. It is common for a person browsing her news feed to read about some rare and valuable object that was just sold at auction to a mysterious bidder from the Alps of Switzerland.
The auction is a phenomenal place to sell and buy items that are hard to find or overly expensive when bought brand new. For a seller, auctions are the perfect way to offload items to a bulk of highly engaged buyers at the same time. They provide participants with all of the elements of a good drama: the twists, the turns, and surprises of every type.
If you plan to sell or buy at an auction, then you want to prepare and understand the steps involved with making your experience a successful one.
Because we specialize in helping company owners and entrepreneurs sell their assets, we look at this process through the lens of business equipment and related items. But these principles work for any type of auction and can be considered universal in most applications.
We hope this will be enlightening for those who are new to auctions and veteran auction attendees alike. No matter what your personal auction status looks like, it's always good to learn and revisit the basics. Fundamentals are the foundation for any successful endeavor and this article will deliver just that for the art of the auction. Let's walk through the basics of what an auction is and how it works.
And first, let's check in with our friends over at Oxford to define the Auction.
auc·tion - /ˈôkSH(ə)n/
noun
a public sale in which goods or property are sold to the highest bidder.
"the books are expected to fetch a six-figure sum at tomorrow's auction"
verb
sell or offer for sale at an auction.
"his collection of vintage cars is to be auctioned off tomorrow"
The seller lists an item or group of items at the lowest 'reserve' price they are willing to sell the item for and the bidders compete against one another in an attempt to win the item. Most often the item will be listed at a fair market value price which is usually a percentage of what the item would sell for as new. Each bid is higher than the last with bids increasing until no one else is willing to pay more than the highest, most recent bid. The highest bidder wins and completes the auction by paying the price offered for the item.
How the Auction Works For Sellers
If you plan to sell items like business equipment or other assets at an auction, then you want to become acquainted with these best practices below. Going into the setting with a basic understanding of how an auction works will help you tremendously. Here are 4 easy steps to get you started down the path of auction success:
4 Fundamentals of Selling At Auction
Identify what pieces of equipment or items you will be selling.
Identify the brands, model names, and the uses of your items.
Determine the manufacturing year and any other important identifiers like the serial numbers for equipment. Gather instructional manuals or any other significant factual information you may have about the items.
Contact a reputable auction company with experience in your niche.
Pretty simple, isn't it? We thought you may appreciate that breakdown. The most important part of starting the process for selling items at an auction successfully is getting organized in the beginning. Once you've taken care of these steps, you are ready to go. Below, we provide you with supplemental reading on what happens after you complete your part of the process and a company like Auction Masters, serving over 100 businesses a year in liquidating their equipment, takes over and delivers the success you are looking for.
https://www.auctionmasters.com/blog/detail/how-to-liquidate-a-business-with-auction-masters
Now, for the buyers!
How the Auction Works For Buyers
When you decide to participate in buying from an auction, you will first need to register with the auction company. In the past, you would then be assigned a bidder's number, a date and time that the bidding will start, and you'll often have the ability to look at the items being sold. In the case of Auction Masters, we have pioneered the mobile bidding experience and make getting involved in buying through auction as simple as downloading and walking through the Auction Masters App.
Our user-friendly auction app allows you to:
Stay informed about our upcoming auctions
View items that interest you
Get notifications when you've been outbid
Bid no matter where you are located (or set and forget your maximum bid to let our platform automatically bid the lowest possible winning bid for you).
The Auction Masters app is available on both Apple and Android devices. You can download them for free below!
Google Play
https://play.google.com/store/apps/details?id=com.bidwrangler.auctionmasters&hl=en_US&gl=US
Apple Store
https://apps.apple.com/app/id1185574929
With these fundamentals under your belt, you are now ready to sell and buy at an auction! This is where Auction Masters can give you a major advantage.
For sellers, we understand what it's like to dedicate yourself to a business and watch it grow. We understand how hard and also how rewarding it can be to part with the equipment that your dreams were built on, and we are here to honor your dedication to that business. We diligently work with our owners to provide the most profitable outcomes possible.
For buyers, we make the process simpler and more rewarding than it has ever been. Our mission is to create a world-class auction experience for every stakeholder involved. Call or contact us today and learn how you can get started in making your next auction a successful one!
P.S. Be sure to read our next article on "Why Business Auctions Work | A Primer To Success At Auction" to learn more about the psychology behind what makes the auction such .
---