Why You Should Consider a Business Liquidation Auction Instead of a Sale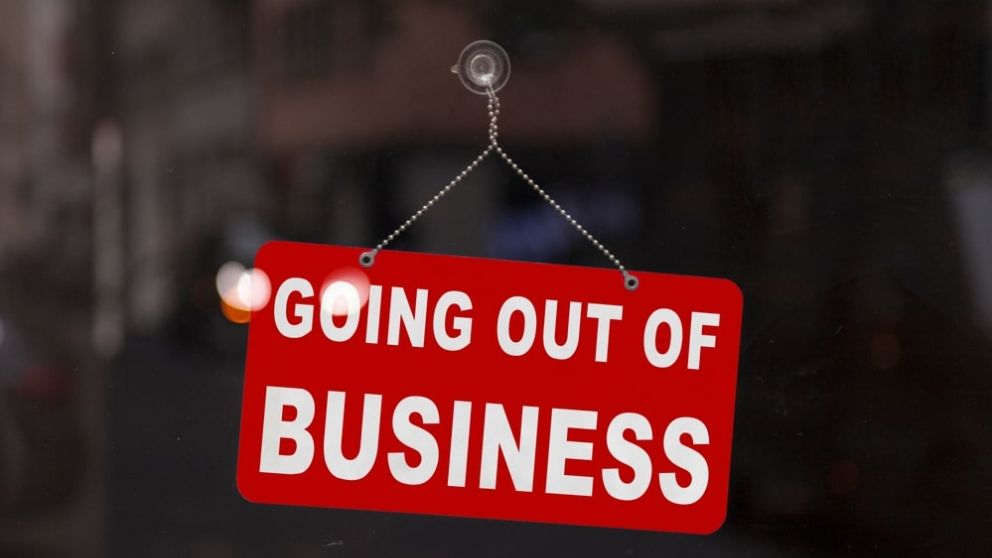 Liquidation Sale vs. Auction Sale (What's the Difference?)
Before we dive into the why behind a business liquidation auction, let's identify the distinctions between a liquidation sale and a liquidation auction.
Liquidation Sale
Essentially, a business can sell its assets over a period of time to hopefully obtain a close to market value. While inventory may get sold in a "going out of business" sale, other assets such as equipment, machinery, land, or real estate may take a considerable amount of time to sell. While there are benefits of liquidation sales, like extended selling periods fetching more offers and time for negotiation, there are some unfortunate drawbacks.
Storage costs for machinery, equipment, and unsold inventory
Mortgage costs for warehouses, facilities, etc.
Utility, security, and tax expenses for business spaces
If liquidation sales take months or even years, these costs can grow to unfathomable heights. For a company that is going out of business, this can add mountains of unexpected costs at a challenging time.
Auction Sales
So, what's the alternative? Contrary to the sale model, an auction takes place at lightning speed. Equipment, machinery, and even land can be sold in a single day to the highest bidder. Why would a business choose to auction off assets? Well, companies facing a surplus of inventory, equipment, or machinery often need to get these items sold quickly to avoid potential costs.
Additionally, auctions are a pre-marketed ecosystem designed to place assets before ready-to-purchase buyers who competitively bid, rising prices along the way. So, in short, business liquidation auctions offer a wide range of benefits that can help ease the process, fetch the best price, and expedite the selling stage.
3 Reasons You Should Consider a Business Liquidation Auction
1. More Buck For Your Bang
Auction companies that specialize in business auctions work for you. Their job is to create a fast, efficient, and effective way for your business to get the best price possible for its assets. Business auctioneers are not only marketing masters but also present your items to ready-to-buy customers.
They offer an endless database of highly qualified clients and buyers who are engaged and already in the purchasing stage. Auctions are competitive, and it's no secret that competition drives prices to the moon.
2. Lightning Fast Liquidation
Liquidation sales can be a long and arduous process. Business owners who need to liquidate often require quick access to cash. You may be in a situation where:
You're looking to offset debts
Asset prices may deteriorate
Searching for buyers is taking far too long
You're not sure how to valuate and price assets
If this sounds like the boat you're currently in, a business liquidation auction could provide the relief you need. Business auction experts can quickly and effectively secure bids and sell assets in as little as a day. There are plenty of crucial steps involved in the auction process. If you're considering a business auction, check out our guide!
3. Online Auctions Expand Opportunities
The future of auctions is online. The digital ecosystem opens up countless doors for businesses looking to liquidate their assets for the best value possible. From live stream options and mobile apps to virtual bidding systems and specialized online liquidation auctions, online tools are a powerful solution for companies going out of business.
Remote auctions are rapidly growing in popularity around the country. While the traditional landscape will always be a staple, the pandemic certainly took its toll on every industry, including auctions. So, why might someone choose an online auction? We're glad you asked!
Limited inventory compared to a typical auction haul
A need for more freedom in the selling process
Unable to attend in-person auction due to distance or prior engagements
Does an online auction sound like the right fit for your business liquidation? Learn all about remote auctions in our informative article and discover how you can take advantage of the remote model to sell your assets at their highest value - fast. If you have any questions or concerns about business liquidation auctions, our team is happy to help.
We are Auction Masters, and as the name suggests, we've mastered the art of empowering business owners with auction opportunities. For over 40 years, thousands of entrepreneurs have put their faith in our company to liquidate their assets, target the right buyers, and discover the highest returns possible. Contact us today to learn more about the Auction Masters process.
---