How to Sell Equipment at Auction from My Closed Business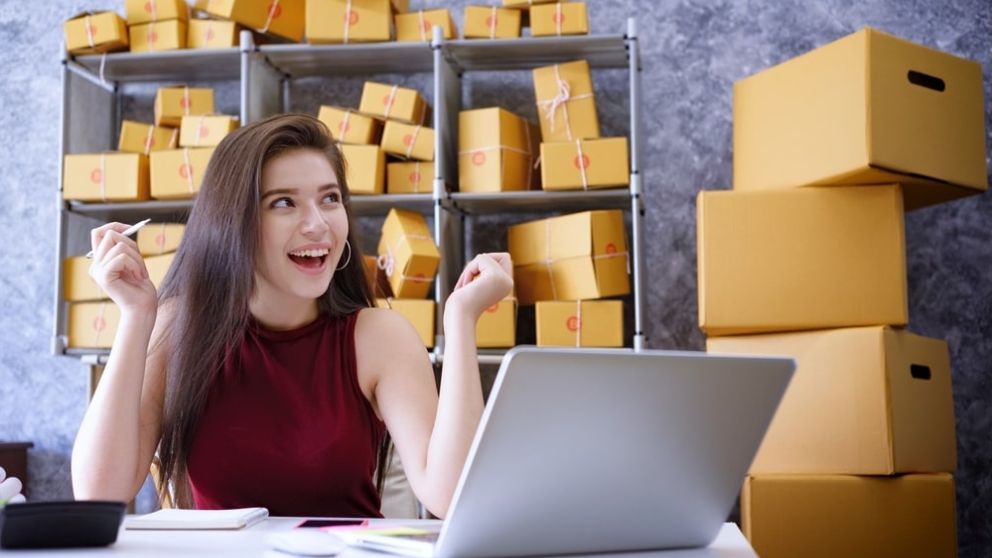 If you've closed your business and are looking for somebody to help you get rid of your commercial or industrial equipment, contact Auction Masters. Auction Masters has 30+ years of experience with auctions and appraisals in Minnesota. Starting our online auctions in 2006, we successfully liquidate 100 businesses a year. When working with Auction Masters, you can expect the sale to run with a high level of efficiency. We have fast assets What are fast assets? for cash conversions, strategic marketing to potential buyers, auction planning (photos, item descriptions, etc.), and guidance from detail-oriented auction experts. When it comes to liquidating your business, leave it to the professionals. That's why Auction Masters is the best to come in and help you see your equipment.
Over 40 Years of Experience With Appraisals in Minneapolis
Auction Masters has created an exceptional process for completing appraisals through our long-time industry experience. We have more than 40 years of experience with business and personal property appraisals in Minneapolis. With competitive rates and a quick turnaround, our detailed appraisals are confidential to our customers and appraisers only. When appraising your property, business, or personal assets, we take the time and effort to ensure all details are listed. We follow the USPAP requirements to exceed our appraisers' highest standards. As a result, we give you a qualified, accurate appraisal report.
Strategic Marketing to Potential Buyers
Our marketing efforts are something we take great pride in. We partner with many different groups of specialists in various buying and selling spaces, making it easier for us to sell, which means more cash for you! It's been proven that marketing goes hand in hand with sales, and to reach the ultimate goal of making a sale, you must first get a good marketing strategy. Our marketing strategies prove successful through the 30 years of experience and the countless positive client testimonials we receive daily. Our networking within the community, as well as online, makes us stand out from the rest of the auctions you may come in contact with. Your property is kept in good hands and always marketed to the right customers to ensure a quick and effortless sale. At Auction Masters, our expansive network and years of experience allows us to cater to any industry, no matter how specialized. We build relationships with the businesses that depend on us for their quality equipment, and understand their needs. In doing so, we can accurately match sellers with potential serious buyers, ultimately leading to maximum conversions to sales.
The Selling Process
At Auction Masters, there is a streamlined process for how selling works.
We will conduct a confidential and no-obligation analysis of your business or property. This is done by our professionally certified property appraisers that specialize in the industry and commercial equipment.
A detailed proposal is created to maximize the value of your equipment within the timeline you choose.
After registration, our professional team will come out to set up merchandising, photographing, and cataloging all of your equipment.
We will create a marketing strategy to help advertise your auction. We want to promote your business to target the right customers for your old equipment. We will also enhance competitive bidding during this time.
Here at Auction Masters, we want to ensure you get the most money at your auction. You also get to choose where to have your auction located. It can be at your old change to current place of business, or we can have it at our location. We also offer online auctions.
Online Auctions
Everything is going online, and auctions are no exception. Online auctions expand your buyer pools. You can reach a wider range of buyers across the country this way. It provides endless opportunities when selling your equipment. It also gives you more freedom in the selling process. If your closed business has limited inventory, this is also a great way to have an online auction. Online auctions are also much more efficient. Rather than pouring time, money, and gas into setting up a live auction, you can post it online and get results. The online process also makes it easier for the customer to browse your selection. So not only is it easier for you to sell online, but it's also easier for the customer, hopefully resulting in higher sales. Another benefit to having your auction online is that if you can't attend due to prior commitments or distance, you don't have to worry. Selling online is a streamlined process and the seller's presence is not necessary.
Get Paid Faster!
Nobody likes to have to wait to get paid for something that is owed to them. Here at Auction Masters as soon as the auction is over, we will secure payment within two weeks. You will also receive a detailed accounting report and documentation of your auction. There's no need to wait weeks, or even months, for your accounting report. You sell, you get paid, end of story. Contact Auction Masters today if you're looking to sell equipment from your closed business.
---