Why You Should Sell Your Surplus Equipment at Auction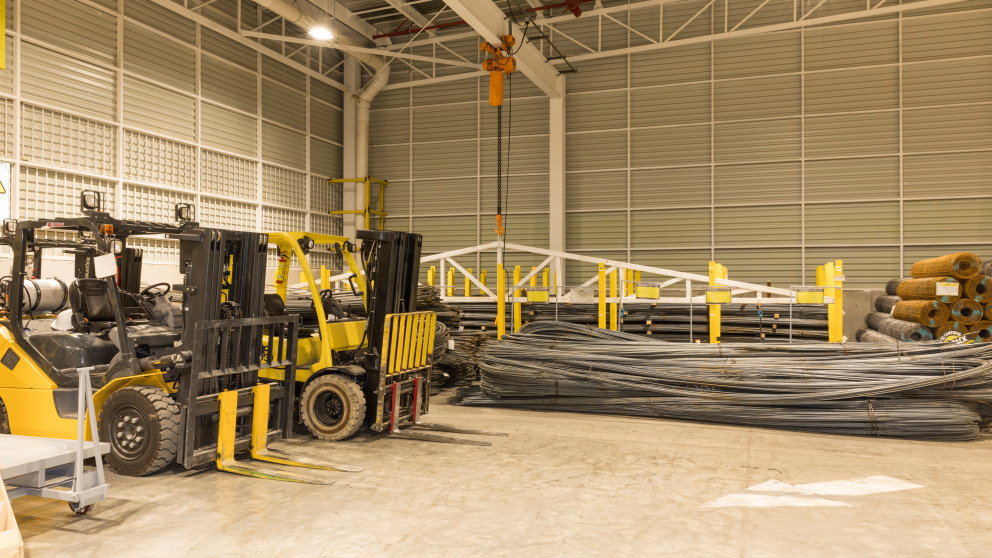 If you're like most people, you have a garage or storage shed full of surplus equipment. Maybe it's an old lawn mower that you've replaced or a set of tools you no longer use. Whatever the case, this surplus equipment takes up valuable space. Instead of letting it collect dust, you should sell it at an auction or an online auction through Auction Masters. Here are a few reasons why selling surplus equipment at an auction, whether online or in-person is the best option.
Quick Increase to Your Cash Flow
You will get the best price for your items when you sell surplus equipment at an online auction. That is because a competitive bidding process in large buyer pools drives up the prices. You don't need to be an experienced seller when you use an online auction, either. It's easy to learn how the fundamentals of selling surplus equipment work to start increasing your cash flow now.
You Can Reach a Large Buyer Pool
You reach a vast audience when you sell your surplus equipment via auction. Auctioneers advertise to a broad audience, especially when there is an online auction. In addition, auction houses have a database of potential buyers they can contact. Thus, with the buyer's pool, you're likely to get more interest in your items when you sell them at an auction. By listing your surplus equipment on an online auction site, you can tap into a global market of buyers. Marketing in this manner gives you the best chance of getting top dollar for your surplus equipment.
Free Up Space
A cluttered space can be chaotic and overwhelming. If your accumulated equipment is getting in the way, it's time to put your items to auction. Not only will that give you room to start your next project or work on new equipment, but decluttering is good for your mental health. The act of getting rid of clutter can bring you energy, reduce anxiety, improve family relationships, and so much more. If you have surplus equipment that is cluttering up your home, one of the best things you can do for yourself is to go to an online auction and list your items today.
Get Premier Marketing With an Auction House
If you have surplus equipment that you want to get rid of, your first instinct may be to list it online. However, if you're not using an online auction professional, complete with a marketing team and big buyer pools, you're missing out. Making an ad sounds easy enough, but there's no way to guarantee anyone will see it without a marketing strategy. Even if someone local to you sees your ad, you're not likely to get top dollar, as you would if there were competing bids. Auctioneers, including an online auction house, are going to know how to market goods to get the best turnout. The entire auction business is about getting people through the door, both physically and metaphorically, to bid on surplus equipment.
Encourage Sustainable Living
There is little getting around global climate change. Emissions from fossil fuels have skyrocketed, and part of the problem lies in consumerism. If everyone purchases items new, including heavy or specialized equipment, then we are adding an unnecessary burden on our atmosphere and environment. However, by selling surplus equipment at auction, you're preventing it from going to waste. Someone who needs what you have will be able to get it secondhand, rather than buying it new while your surplus goes to waste. Online auction houses keep your surplus equipment being used by those who need it and can pay top dollar.
Low Stress
Selling your surplus equipment at auction is a very straightforward process. When you sell your surplus equipment through auction, the process is open and transparent from start to finish. You can see what is happening with your equipment and how much it ends up selling for. This level of transparency is important in ensuring you get the best possible return on your investment. Let's take a look at the process below:
Find an auction house that specializes in surplus equipment.
Create an account and list your items for sale.
Ship the items to the auction house.
The entire process can take place online, so it's very convenient. One of the biggest mental roadblocks people face when selling surplus equipment is the stress that comes with the process, especially if you're new to auctions. With Auction Masters, we make the process simple and painless for you.
Competitive Bidding
Auctions are a great way to sell surplus equipment because they encourage competitive bidding. Buyers are willing to pay more for an item than they would if they simply bought it from you directly. This is because the auction process creates a sense of urgency and competition, which drives up prices. In addition, the knowledge that other buyers are willing to pay more for the item encourages potential buyers to place their bids. As a result, auctions can be an effective way to generate interest in a product and drive up its price.
Start Selling Your Equipment Today
Selling surplus equipment at auction is a great way to reach a large audience, get top dollar for your items, and ensure a quick and easy sale. Auctions are also transparent and result in open sales, which builds trust between buyers and sellers. If you want to sell surplus equipment, consider using an online auction site to list your items. So, what are you waiting for? Start selling your surplus equipment with us at an online auction today!
---