4 Tips For Buying Industrial Machinery And Tools At Online Auctions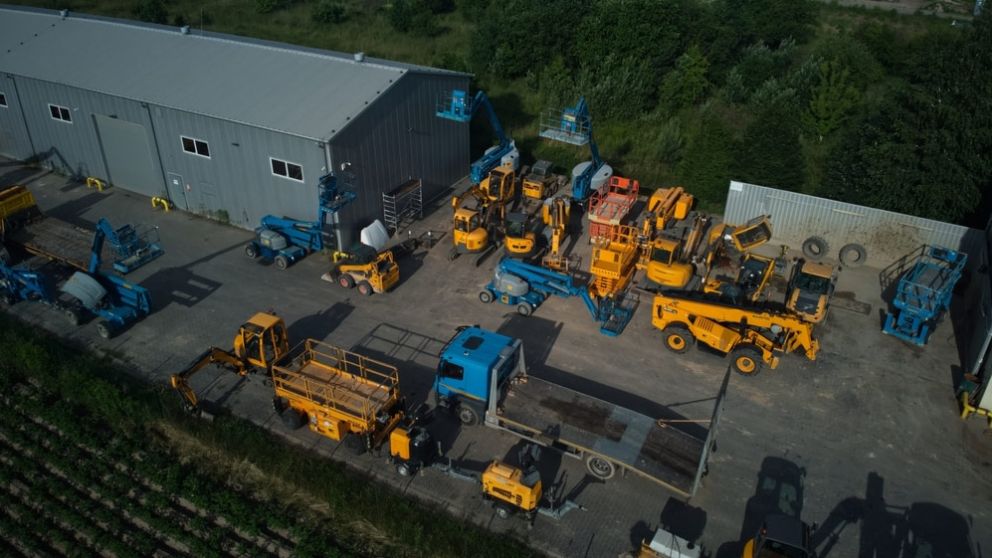 Auctions are a popular platform for many people when buying industrial machinery and tools. However, with technological advancements, traditional auctions are slowly getting replaced by online auctions.
Traditional auctions offer the distinct advantage of physically seeing and evaluating the equipment before bidding. If you choose to buy through an online auction, you may save a lot of money, sometimes up to 50% off the standard price.
There are a few things you should consider, though, before placing a bid in your first online auction. Let's look at four main tips to help you get the most out of purchasing items at online auctions.
Do Thorough Research
Several industrial machinery brands are available today, but not all machinery, particularly heavy equipment, is created equal - so you must do your homework on the brand before bidding at an auction, to include:
Finding out who the manufacturer is
Determining the brand's popularity on the market
Accessibility to spare parts and maintenance services
Some of the equipment and tools found in online auctions may not meet your expectations. If you purchase without sufficient information on the equipment's status and technical specifications, you may end up regretting it.
You can contact the auctioneer for a detailed report on the equipment, and warranty terms should get you what you need. Most auctions have all the essential information about the product on the website.
You should consider your budget before bidding at the auction. Although some flexibility is a good idea, make sure to stay within your budget. Don't forget to take into account additional costs, like the buyer's premium or taxes, when budgeting.
Understand the Costs
The final bid price or "hammer price" is not the whole amount you spend in online auctions. Instead, the buyer's premium is the first expense to consider, which is typical of online auctions.
The auctioneer adds the predetermined buyer's premium amount to the winning bid and is usually used to defray administrative costs. The percentage of the bid price that makes up this premium can range from 10% to 25%.
The expense of delivery and removal comes next. A very large item may require special handling and dismantling. Some vendors may impose a removal fee on the buyer in this instance. However, you may be able to arrange for the equipment's breakdown and removal in some circumstances.
Taxes and import fees are the last cost factor to take into account. It is usually best to know your region's taxes on auction purchases. If you want to know how much it would cost to import the item into your home nation while you are abroad, it's recommended that you contact the customs office.
Depending on the location of the seller and the auction, you may be liable for taxes and import duties if you are an overseas buyer. If you are tax-exempt, you must inform the auction ahead of time to declare your status and provide the necessary paperwork.
Find the Service Records
When buying equipment from an online auction platform, you must ensure you can fully service the equipment. If you are handy and have mechanical skills, any repairs can be completed at home.
If you have to rely on a subcontract mechanic to repair and service the machinery when it breaks down, you need to know that you can access service books or at least service advice from an equipment manual.
Machinery will break down, but the real cost to your business is how long the equipment will serve you. Service manuals can save you time in repairing machinery in case of a breakdown.
Payment and Shipping
When you win an auction, you must make the purchase. Make sure you comprehend the seller's collection methods. The buyer may receive payment via wire transfer, direct deposit, or online payment service.
Some auction websites have their own payment collection service. Before placing your bids, ensure you can meet the total cost, regardless of how payment is collected.
Lastly, ensure you know how your purchase will be shipped (e.g., choice of carrier, tracking number) and the pick-up date. Some auctioneers expect you to arrive at the auction site with a proof-of-payment receipt when picking up the equipment. If you'll have a carrier pick up the equipment, ensure you give out sufficient instructions to the courier.
Buy Your Industrial Machinery and Tools Today
Online auctions are among the best platforms to purchase equipment and tools. As the buyer, it is imperative that you do your due diligence and understands everything about online auctions, the costs and buyer's premium involved, and the equipment you're looking to purchase.
With the tips provided here, you should be able to buy the best equipment from any online auction platform of your choice.
Contact Auction Masters today for the best online auction deals for industrial machinery equipment.
---