Traits to Look For In An Online Industrial Equipment Auction Team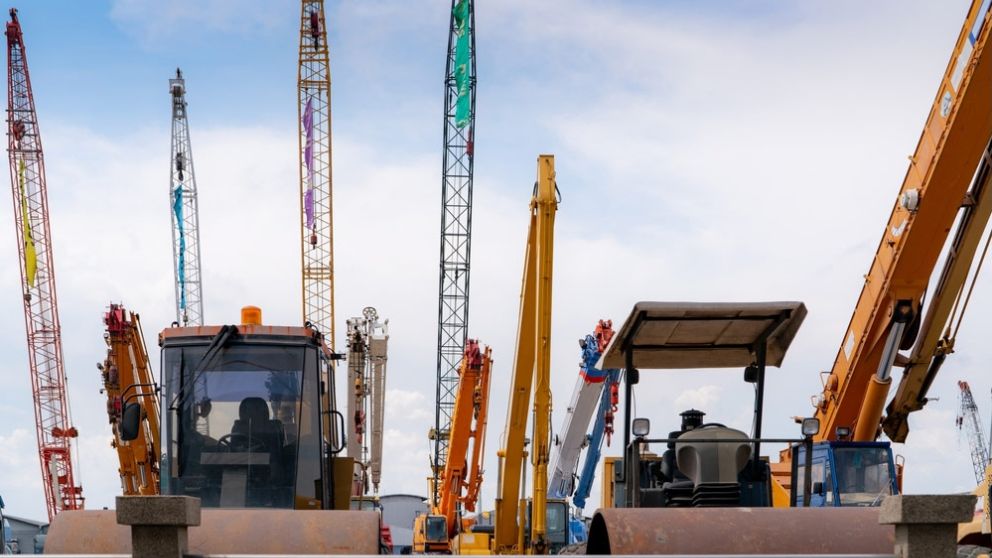 When it's time to liquidate your business, you have two options: do it yourself or entrust the labor-intensive process to an industrial equipment auction team.
An auction team should have the necessary expertise, commitment, and resources to guarantee that your auction runs smoothly and that you receive payment for your equipment quickly.
Nevertheless, a single search question can yield dozens of local results. How can you be sure that a particular auction team meets your needs? Knowing what characteristics to look for can help you make the best choice.
In this article, we have outlined the essential traits to look for in an online industrial equipment auction team to help people and businesses looking to sell equipment at online auctions.
1. Appraisers' Network
Working with a seasoned team of appraisers & auctioneers is essential because the actual product price determines whether any industrial equipment auction will be successful. They are in a position to provide appraisal information about your equipment's market value, given their knowledge and experience.
By doing so, auction teams can provide prospective customers with an appraisal that will enhance your authenticity and that of the online sale itself.
Another reason you should go for an auction team that provides top-notch auction services with appraisal like Auction Masters is that efficiency is essential in matters involving industrial equipment auctions.
In turn, it aids auctioneers in choosing and determining the worth of the best equipment.
We collaborate with a broad network of appraisers who can provide estimates on wholesale and industrial inventories.
2. Years of Experience with Industrial Equipment Auctions
You're in safe hands when you work with an auction team that has many years of experience. Throughout this time, we've created a substantial network of industry professionals and sellers, ensuring these niche auctions are always fruitful, and the right people are always in the loop.
Auction Masters has a long history of providing high-quality auction services; thus, you will be assured that we can meet your needs and long-term satisfaction.
3. Reliable Restoration Crew
Besides appraisers, you will also need to work with a team that collaborates with competent recovery crews to ensure that your equipment is in pristine condition.
As a part of the valuation team, this connectivity can give you a complete picture of the condition and worth of your equipment, so you can make an informed decision about selling them. A quality restoration crew will never misadvise you on the machine and equipment's actual state and value.
What's more, restoration can give you more money for their equipment during an auction, and a reliable team will ensure you get the price you deserve.
4. Specially Picked Prospective Customers
Online opportunities have certainly expanded customer pools for online industrial equipment auctions. While they may seem promising, most aren't worth the effort.
To provide you with the most qualified bidders for your auction, you will need a company like Auction Masters that conducts a thorough screening and analysis of all potential bidders.
Auction Masters' app is an easy and user-friendly way for potential bidders to see your equipment. With brief and well-presented information paired with high-quality photographs, the Auction Masters team markets your products like no other auctioneer.
5. Comprehension of Industrial and Commercial Advertising Enterprises
It would be best if you collaborated with an industrial equipment auction team that understands your company's needs.
Look for a team that has modified all the operations and services to assist your niche businesses in maximizing the return on equipment.
Comprehension and expertise render it simple to locate the suitable bidders for your auctioned equipment. To make the most of your auction's exposure and potential revenue, online auctioneers employ various cutting-edge digital advertising strategies.
When you choose a team for advertising your industrial equipment online, you should expect to receive quick asset conversions to cash, a marketing plan for prospective customers, auction preparation, and advice from meticulous auction professionals.
6. Offers Miscellaneous But Valuable Services
In addition to their auctioning services, leading auctioneers also offer simple business liquidation and financing services. Other services available to startups that apply and are approved include:
Equipment services
Distress services
Sale-leaseback
Debtor-in-possession financing
Many trustworthy online auctioneers offer robust online bidding platforms that can simplify the process for anyone looking to liquidate their business, declutter their facility, or find a quality deal on an online industrial equipment auction.
7. Satisfied Client Base
You want to work with a well-known team for its dedication to providing high-quality service and achieving outstanding results. Equipment sellers looking for online auctions should feel confident that their sales will be profitable and run smoothly.
We at Auction Masters are confident in our ability to meet your company's liquidation or equipment sale needs, having served many satisfied clients over the last few decades. We have developed connections with experts in many industries, creating a qualified clientele for your liquidation.
Any organization seeking to liquidate its operations must have a competent industrial equipment auctions team. At Auction Masters, we employ successful digital marketing strategies to promote your auction and boost profits.
Start working with the best online industrial equipment auction team today. We fulfill all the requirements for a reliable and value-driven industrial equipment auction team. Contact us today and learn more about what we can accomplish together.
---