Why Restaurants Should Sell Used Equipment, Supplies, and Inventory in an Online Auction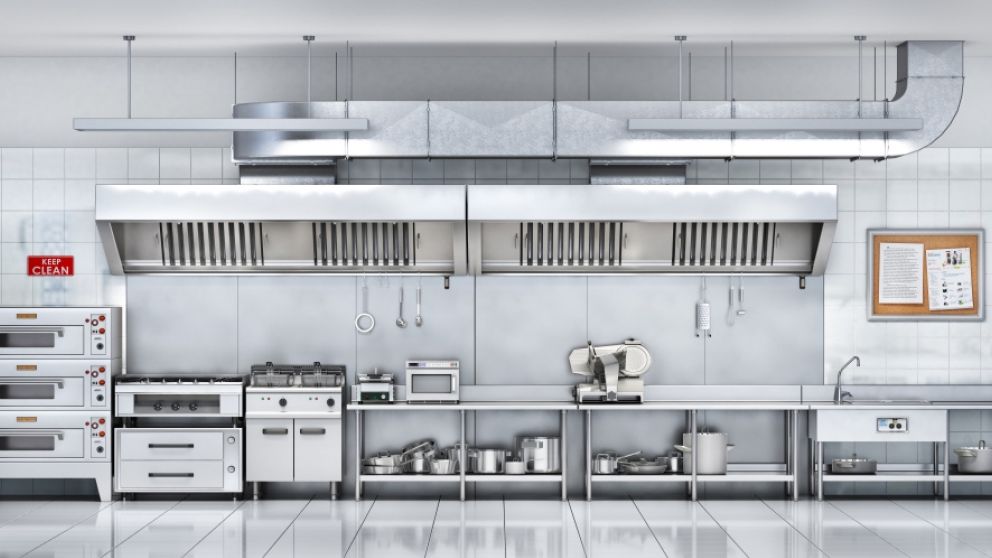 Owning a restaurant can be a hectic, stressful, and expensive endeavor. There are countless aspects to keep track of while your restaurant is in business, and it's easy to forget about updating equipment or inventory to keep up with the times.
If you find yourself with a surplus of restaurant supplies, inventory, or equipment, you probably would rather sell it than throw it away.
However, preparing the inventory, advertising, marketing, and finding willing buyers is difficult, which is where online auctions come in – a professional auctioneer can make the entire process easier. It's time your business thought about online auctions to increase your profits.
Benefits of Online Auctions
If you're trying to get rid of old equipment to install new equipment, expand your restaurant, or liquidate, you may want to consider online auctions. Remote auctions have become increasingly popular in the past few years and offer more flexibility and profit for restaurant owners.
Here are some common benefits of using an auctioneer to sell your used equipment, supplies, and inventory in online auctions. It will clear up the space and provide you with cash sooner than any self-run liquidation sale.
You don't have to worry about advertising, marketing, or preparing the auction items. Let our auctioneers take care of all of it, including providing a solid digital marketing strategy for your auction.
Free Up Space
If you are trying to sell your used equipment, whether that's to get newer appliances or close your restaurant, your main goal is to free up space. You can sell excess inventory, supplies, or larger appliances through an online auctioneer and immediately have the space available for your next project.
Our auctioneers will take the sale items to their warehouses to clean, appraise, and photograph them for marketing during online auctions. So even before they're sold, you'll be able to free up space and start purchasing new inventory as you need to.
Hands-Off Selling
One of the many benefits of online auctions is hands-off selling. Whether you are updating equipment or preparing for liquidation, you don't want to deal with selling each individual item. Using an auctioneer takes the pressure off - you will sell everything you want to without putting in extra work to find buyers.
You must provide the equipment, and one of our auctioneers will take care of the rest, including pictures, appraisal, marketing, and selling your used restaurant inventory.
If your restaurant is closing its doors for good, you don't have to worry about having inventory or supplies leftover after the online auctions, and you can still make last-minute profits.
Learn Equipment Value Through Appraisal
One of the services provided by our online auctioneers is equipment appraisal. Unfortunately, restaurant equipment has a high rate of depreciation - the supplies lose monetary value over time, especially as new equipment is introduced.
It is easy to underprice a used piece of equipment because of depreciation. However, many beginning restaurants and businesses will gladly accept used items to save money at online auctions.
With an expert appraisal, you can learn the true value of your equipment and sell it at a higher price for greater profits. Accurate appraisals increase your knowledge of the equipment and can help with your marketing.
Increase Profits
Of course, an appraisal will lead to more accurate pricing of your goods and items. In addition, with the appraisal, you'll be able to increase the profits from your sale. Online auctions often help boost sales of used items because they draw a broader customer base than individual auctions or private sales.
Remote online auctions will increase the number of people looking at your used restaurant supplies. The wider the customer base, the more likely you will get a higher price. Not only are you sure to sell everything you need to, but you can make more money for it with a remote auction.
Auction Companies Provide Marketing
Although marketing won't do much good for a liquidating company, any publicity is good publicity for a functioning restaurant. Auction companies provide marketing both for online auctions and for your restaurant. More people will know if you are updating your kitchen setup because of this auction.
However, the more practical way auction companies help with marketing is by advertising the sale itself. By using an online auctions professional, you won't need to pay for advertising, marketing, or put up flyers to clear your restaurant of used equipment. Instead, our auctioneers will take care of your marketing and advertising needs for the sale, letting you relax as you increase your profits.
Increase Your Profits With Online Auctions
With an online auctioneer, you won't need to appraise, advertise, or move your equipment on your own. Instead, the profits from getting rid of old equipment can increase while you focus on your new equipment, finishing up liquidation, or expanding your storefront.
Call Auction Masters today to start the process of cleaning out your restaurant through professional online auctions.
---