6 Misconceptions About Buying at Online Auctions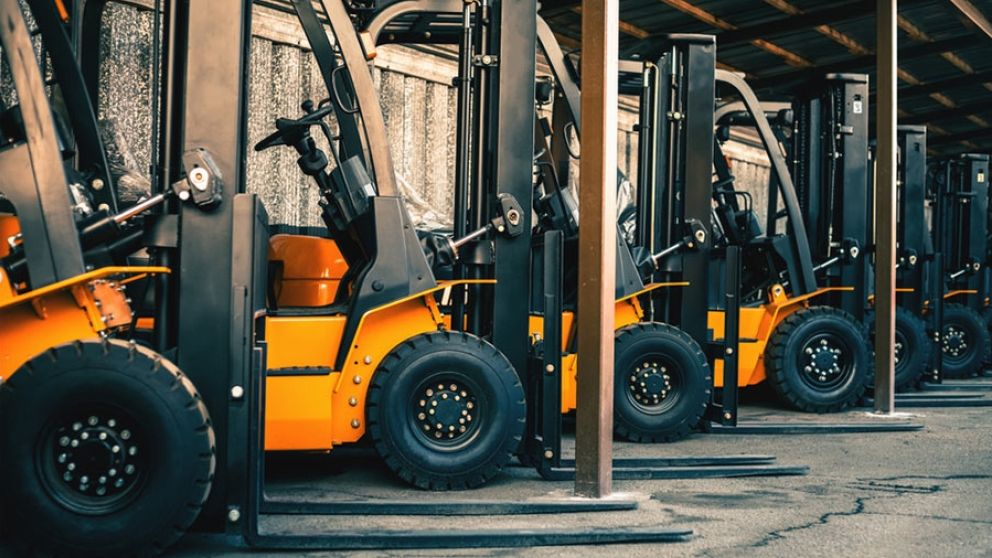 Online auction platforms are doubtlessly part of a hot industry. Sellers and buyers enjoy the combination of excellent deals and the ease of online purchasing. Like any industry, myths abound about how successful you can or cannot be.
Here we'll tackle a few myths about buying at online auctions to help you confidently place bids, and buy that hidden gem you've been searching for.
I Need Experience to Successfully Buy at Auctions
The fast-paced situation of a live auction can be intimidating if you've never experienced it before. However, anyone can jump into the exciting world of buying items at online auctions. It is not much different from directly purchasing items on other websites. Your first purchase is easier than you think.
All you need is a valid email address and a way to pay for items you purchase. Depending on the auction's location, you may need to provide shipping information or be prepared to pick up your new buy at the auction location.
The user-friendly procedure at Auction Masters allows you to quickly and easily sign up, and place bids from your mobile device with our app.
Auctions Are Only for the Very Wealthy
Another common myth about buying items at auction is that only very high-end items are sold. While it's true that you can buy Tiffany jewelry or your favorite NBA player's old socks for large sums, most items sold at online auctions are useful everyday items. According to the National Consumers League, the average value of most online auction purchases is $100.
As well as, over 35 million Americans participate in online auctions every year. Not all of these Americans are wealthy.
Many online auctions feature consignment items and business liquidations. Sellers don't want to give things away. However, they also understand that buyers are looking for a deal. Auctions allow buyers and sellers to walk away happy.
Auction Masters has specialized in business liquidation for over 30 years. We've been conducting online auctions since 2006. Buyers can expect to find thousands of items among our regularly updated selection. Odds are, you'll find a hidden gem at a great price.
I'll Get Swindled at an Auction
Many people were perhaps rightly skeptical when online auctions first hit the internet. They assumed that dishonest sellers would send damaged items that didn't resemble the description at all. Worse, buyers would renege on payment, leaving both parties heartily dissatisfied.
Contrary to the myth in those first thoughts, online auctions have proven a highly successful mode of commerce. Online auctions are secure, fair, and honest, especially when working with a trusted and reputable platform like ours.
Secure Payment Processing
Online auction sites typically process payments through trusted third parties such as PayPal and Venmo. If a site does not use a secure method for processing payments, it's likely a red flag.
Customer Reviews
Professional auctioneers running online auctions take care to properly assess the value of items listed and describe them fairly and accurately. They usually have years of experience in several industries. Online reviews show buyers that auction companies provide an excellent customer experience for online purchases.
Merchandise Inspection
Most online auctions offer merchandise inspection times. You can go to the location and view all the lots listed in an auction. Showing up in person allows you to ensure that you know exactly what you are getting.
Online Auctions Are Only for the Tech-savvy
It is a common myth that online auctions only work for those who understand tech. Auction Masters is dedicated to providing the best customer experience for live and online auctions. Keeping our software updated and optimally functioning is a priority for us.
You don't need to be a tech genius who knows how to code and always has the latest gadgets to bid on and win items on an online auction successfully. As long as you have an email address and some familiarity with mobile apps, you can confidently engage in online purchases at our auctions.
The process at Auction Masters is relatively straightforward. You will register to bid just like making an account on any other website. Once registered, you can freely bid on items by clicking the "Bid Now" button.
Click "add to calendar" so you won't forget about an auction you are bidding in. You can also join our mailing list so you never miss upcoming sales and learn the latest information in the auction industry.
What I Need Won't Be Sold at an Online Auction
You can find anything online, especially if you look for it at auctions. It's a myth that something you need won't be available. The best part for bidders in an online auction is the opportunity to find the right item. You're not locked into a specific geographical area. Most likely, you'll get a good deal too.
Auction Masters liquidates over 100 businesses each year. We have experience across industries as varied as food service, woodworking, fitness centers, masonry, and more. We update our selection of hard-to-find items constantly.
My Bid Won't Win
Many bidders have had the online experience of almost winning an item. When it's down to the last seconds, someone clicks the "bid" button and bumps you out of the running. Fortunately, there is now a technological solution to the bid sniping problem.
Online auctions do not end all at once. Auctions begin to end on a set date with a small batch of items closing at regular intervals. This schedule makes it easier for you, the bidder, to watch several items at once.
Also, when any item receives a bid within the last two minutes of open bidding, that item's auction time extends by a few more minutes. The bidding will only end when all participants have stopped placing bids—no more getting sniped!
As long as you are willing to pay the most money for an item, you will win.
Final Thoughts
It's not unreasonable to have some healthy skepticism about industries that seem to explode out of nowhere. Here we've debunked six myths about buying at online auctions.
You don't have to have tons of experience or be tech-savvy to succeed at bidding online. Neither do you have to be among the wealthy elites or worry about getting taken for a ride. You can find what you are looking for and win it when buying at online auctions. Contact Auction Masters today to learn more about buying at online auctions.
---