Woodworkers and Cabinet Makers: Earn Money From Your Equipment When You Retire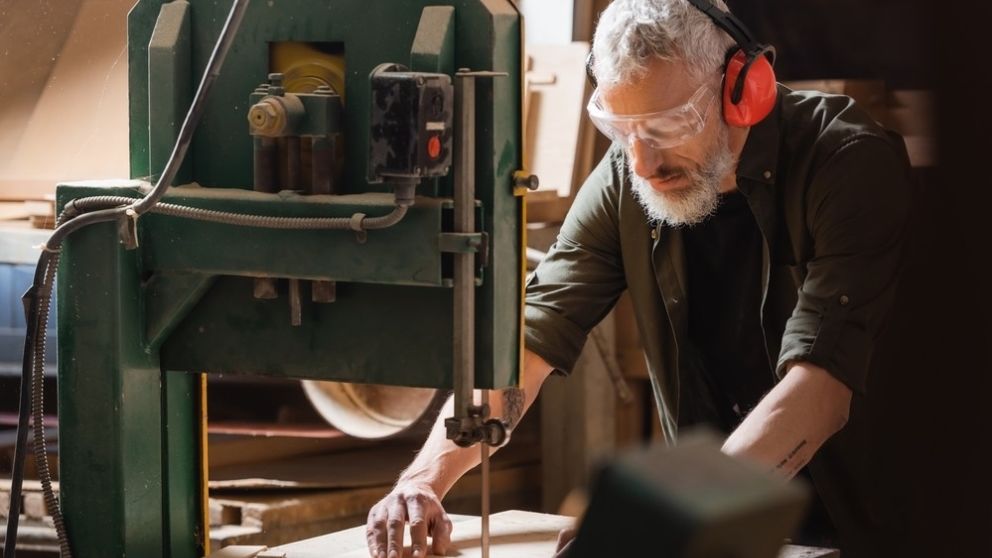 Woodworking is a profitable industry, and running your own woodworking business takes a lot of effort. You must be business savvy, outgoing, customer-driven, and an exceptional woodworker to be successful. By learning lessons and improving your craft, you will slowly start to carve out a livelihood for yourself that you won't believe. After years of hard work and successful business endeavors, you're probably ready to retire. However, what do you do with all of the equipment and business you've built over the years that you no longer need? Why not make a profit from it by selling it in an online auction? Continue reading to learn more about how you can sell your unwanted woodworking equipment.
Everything You Put In
It's no easy task to find work for yourself. Even if you're the employee of another woodworker, you have to climb the ranks before you can claim work as your own. Working with customers can be difficult for woodworkers at times.
After all those years of creating a reputable and reliable name for yourself as a woodworker, you might have learned that most other woodworkers just want to get the job done. Trade professionals tend to stick to themselves, and don't get involved with sales and operations. The hard work of hiring and training recruits, managing payroll and legal issues, analyzing the market, and building a business plan is all left to the one in charge. If you own your own business, you'll have put a lot of work into your cabinetry business over the years. You're not just a woodworker, you're a business owner. So, how can you just let it all go?
The Last Big Decision
If you're reading this, the odds are that you were the one in charge of most of the hard work, not just building cabinets and furniture. You had to make a lot of tough decisions before, and odds are you want to retire peacefully without worrying about your equipment or business. Maybe you want to clear your workspace before selling your store to the next person wanting to start their venture. Perhaps you want to leave everything behind and just enjoy your retirement. However, if you decide to sell your woodworking or cabinetry equipment, there are plenty of challenges that come with the process.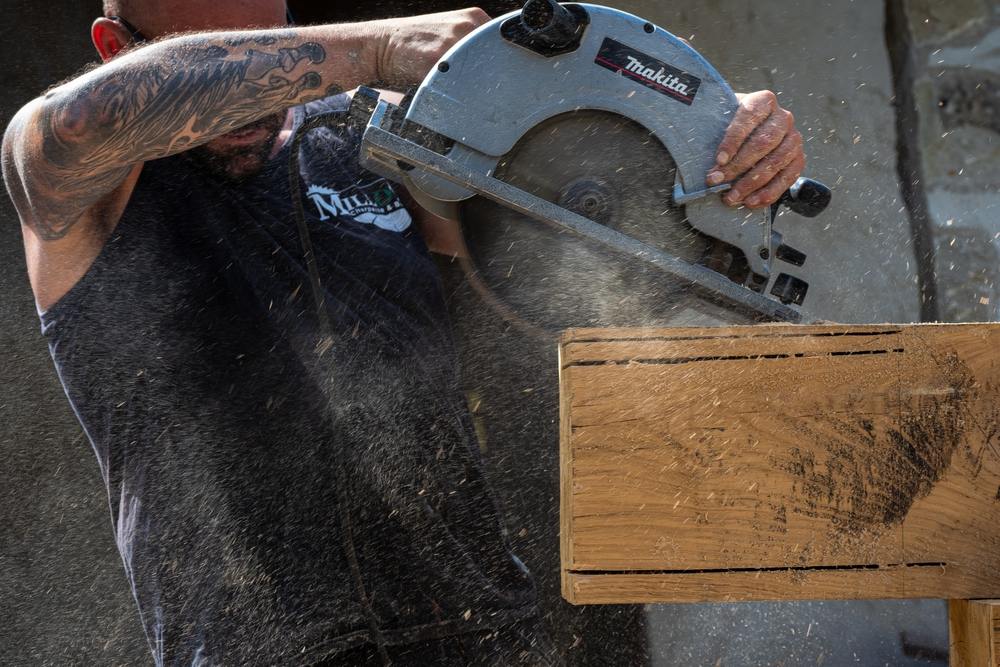 If you make the wrong decision, you could potentially lose more money when you try to sell your equipment to other woodworkers. Or worse, you could fail to sell anything and instead have to relocate your equipment while you figure out what to do with it. Trying to sell anything on the market is already a major headache, and searching for the right venue to sell your equipment can be more than you bargained for. Retirement is supposed to be the time of your life when you unwind and enjoy things without stress, confusion, or uncertainty. The last thing that you want to feel is uncertainty about closing a sale on your equipment.
The Answer to Your Troubles
This is where a team of experts like Auction Masters comes in. We can not only determine the most effective method to sell your equipment, but we also provide you with a turn-key solution to liquidating your equipment. Depending on your business's needs, we can offer you the best course of action for selling your equipment while turning the best possible profit. From warehouses and offices to tools and implements, we can clear out your cabinetry workspace as quickly and painlessly as possible.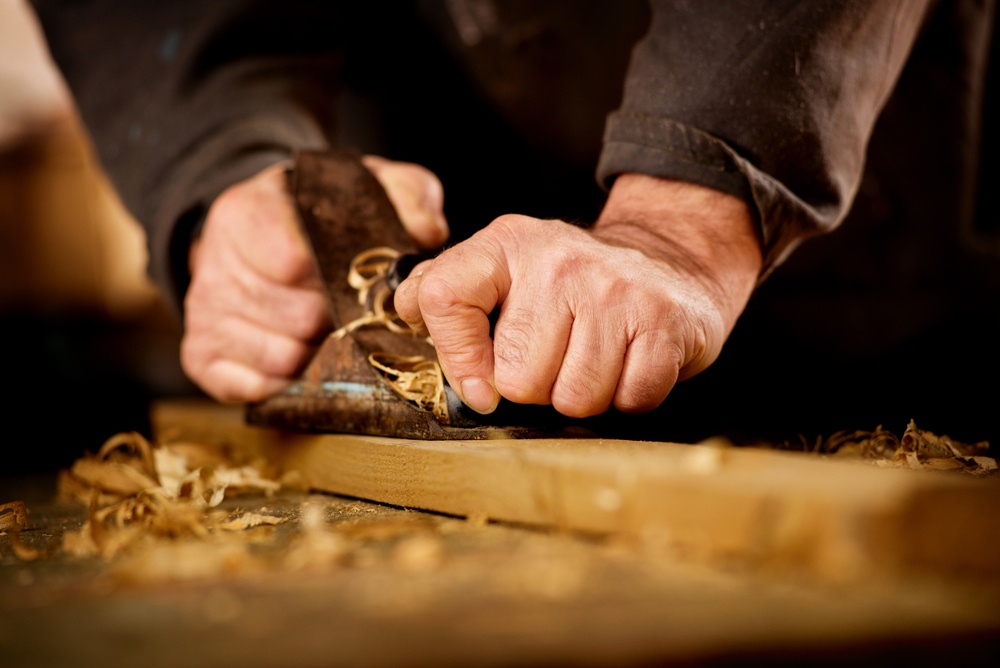 Above all else, our team at Auction Masters wants to find the most effective method to sell your tools, and offer several different services to best take care of your equipment. If you plan on selling your business on top of your woodworking tools, we can sell your business as a going concern. This gives you the time you need to finish accounts without worrying about having to liquidate.
Your Best Selling Experience
When you get down to it, there's no better avenue to sell your tools than at an auction. Selling on online auctions like eBay or Facebook can be very hit or miss, and it could take weeks if not months to receive a bid. Additionally, there may not be local woodworkers willing to take your equipment depending on where you live. Equipment auctions are unique because they create strict deadlines for buyers and give sellers the ability to control the process. This not only keeps you at the helm of your equipment's selling process but encourages buyers to jump into the bidding pool with real-time offers. With Auction Masters, equipment auctions can go entirely online. This makes it much easier to see the best price offer for your tools so you can adjust accordingly. In today's tech-savvy age, buyers are used to hopping online and browsing the wide range of products that are available just at their fingertips. By putting equipment auctions online, we bring you dozens of interested parties looking to make purchases for their cabinetry and woodworking businesses.
A Professional Network
With over 40 years of experience, you can trust us to provide an organized, stress-free auction for all of your selling needs. From the equipment in your workshop to the building your workshop operates out of, we can accommodate every aspect of selling your business and equipment at equipment auctions. Our specialized team members have the proper training and are dedicated to the best practices within the equipment auctions industry. When you work with Auction Masters, you know that you have a team of experts that have industry experience and want you to turn the most profit. Not only are we committed to understanding your needs, but we want to complete your sale with the highest standards of integrity.
A Team You Can Trust
We understand that your equipment isn't just a piece of machinery to you. You built your woodworking or cabinetry business with those tools and completed some of your best projects with them. You want to make sure that your equipment is going to a good place where it will be used with care. That is why it is important to work with an equipment auctions team that you can trust. We have plenty of experience in the woodworking industry and will know what methods work best for selling your equipment. You can trust that our team will walk you through auctioning your tools, finding the right methods, and closing your sale.
The Best Way to Sell Your Equipment
You deserve to start your retirement stress-free, and worrying about selling your equipment won't help. Selling on your own can take forever, and communicating with buyers can be an ordeal. When you choose to have your equipment auctioned off with Auction Masters, you know that you will be working with a team of people that want to do right by you. We aim to provide all of our clients with a time-effective and stress-free experience, all while yielding maximum margins at our equipment auctions. If you are looking to liquidate your woodworking business and equipment, contact us today. We would love the chance to learn more about your business and help you begin your retirement worry-free.
---